Fromin Glacial Water 1l still in PET bottle
---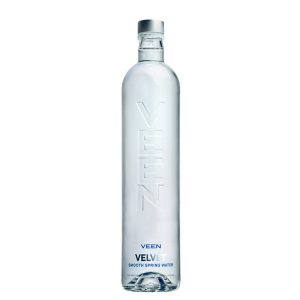 Veen forrásvíz 0.66l mentes üveg palackban
Imádjuk vizünket, a világ legtisztább vizeit.

A VEEN forrásvizének forrása a finn Lappföld távoli részén rejlik a világtól. A vizet jégkorszakon átszűrik a Konisaajo természetes forrásvidékén, a Lappföld sarkvidéki pusztájában. A tavaszi terület egy Tengelio nevű kis falu közelében található, két domb között. A négyzetkilométerenként mindössze két embernek köszönhetően a helyzetet vadonnak tekintik. A dombok elsősorban homok- és kavicsrétegek, amelyek a Weichsali-gleccser után keletkeztek a Balti-tenger korai kialakulása során.
A finn Lapföld a  VEEN vízforrása a legtisztább viznyerőhelyek égyike a földön.  Bhután Himalája Királyságában lévő forrás jellemzői rendkívül ritkák.
A világ távoli, lakatlan és szennyezetlen részein nyert VEEN vizek nem kevesebb, mint víz szüzességi szempontból nitrát mentes .(0 mg/l)
Reviews of the product
Be the first to review this product!