WD-2202 Co2 (szénsavas) ballonos vízadagoló berendezés
---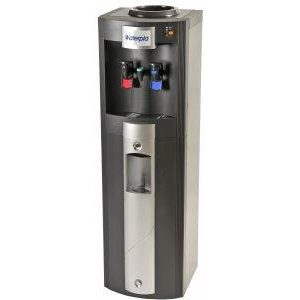 WD-2202 Co2 (szénsavas) ballonos vízadagoló berendezés

Hideg, forró és szódavizet biztosító vízautomata palackos kivitelben, Ronaqua-002 tip. szénsavas egységgel építve.
Palackos kivitelnél a tető panelre helyezzük rá a 19 l palackot, amelyből közvetlenül a hideg tartályba áramlik a víz egy meghatározott szint eléréséig.
A szánsavpalack a vízadagoló aljában vagy kívül kerülhet elhelyezésre. A szánsavpalack nem tartozéka a készüléknek, azt külön szükséges megvásárolni.
Reviews of the product
Be the first to review this product!